Scott Fudemberg, M.D.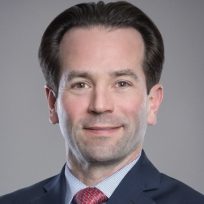 "I went into ophthalmology because I think it's the perfect field to combine surgical management of disease in a high technology outpatient setting with long-term patient care relationships. I can't imagine doing anything else."
After finishing his glaucoma fellowship at the Wills Eye Hospital in 2008, Dr. Fudemberg joined the faculty of Wills Eye and has since practiced as a specialist focused on medical and surgical care of high-risk glaucoma. He graduated magna cum laude from the University of Pennsylvania and attended medical school at St. Louis University, where he graduated with Distinction in Research. He served as an ophthalmology resident at the University of Kansas where he was appointed a co-chief resident and won the Alan W. Riley Award as resident of the year.
Dr. Fudemberg has authored numerous publications in peer-reviewed journals and textbooks as well as presented work at international meetings. He was an editor of the Yearbook of Ophthalmology's glaucoma section and served as a reviewer for major ophthalmology journals. His is a fellow of the American College of Surgeons, College of Physicians of Philadelphia, and a Diplomate of the American Board of Ophthalmology.
In his free time, Dr. Fudemberg enjoys spending time with his wife Cara, and children, Jack and Sloan, as well as his black lab, Hank.